ACEG R&B Won CACEM's 1st Prize of QC Achievements for the 1st Time
ACEG Road & Bridge Co., Ltd. | Updated: 2022-08-10 | Views: 1238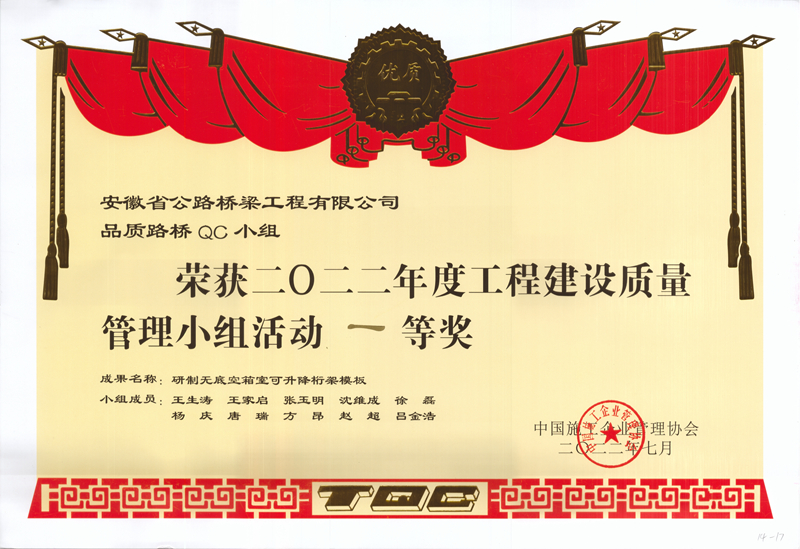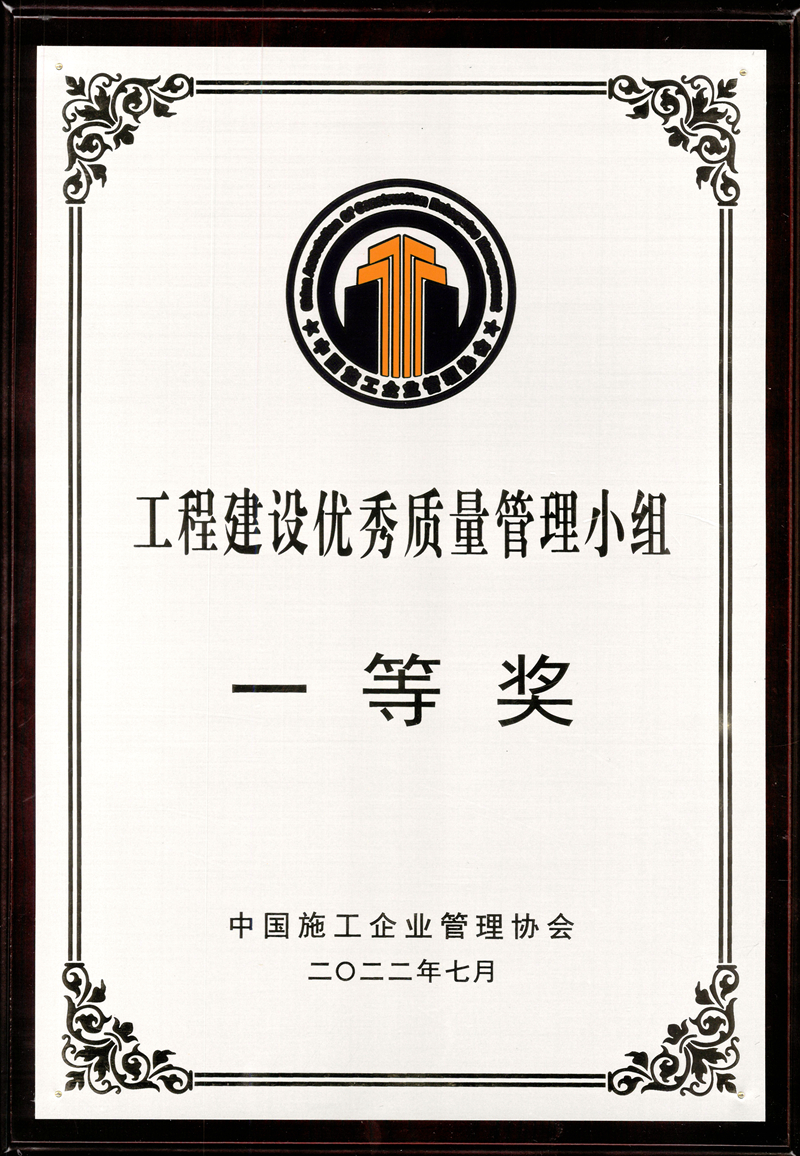 Recently, the 2022 Construction Quality Management Team Competition Activities sponsored by China Association of Construction Enterprise Management (CACEM) was successfully concluded in Boao, Hainan province, ACEG Road and Bridge Company's Quality-Control achievement - the Development of Liftable Truss Formworks with Bottomless Empty Chamber stood out from more than the 1,600 achievements collected for this event nationwide and won the first prize for its detailed and rigorous contents, novel and unique conception and remarkable practical values, and was unanimously praised by the experts of the evaluation committee of the association.
In recent years, ACEG Road and Bridge Company has strived to its quality and technical innovation and actively carried out QC research activities with "small, living, real and new" subjects as a foothold combined with the actual production on the construction sites and the key issues such as the construction quality management of technological innovation and consequently, overcome all kinds of quality technical problems encountered in the construction processes and dramatically improved the construction efficiency and reduced the construction costs.
Up to now, the Company has won more than 40 State-level QC Achievements.