Bian Yang paid a call on H.E. Mr. Li Jian, Chinese Ambassador to Algeria
ACEG Overseas Business Department | Updated: 2022-08-24 | Views: 1046
ALGIERS, on the afternoon of August 10th - Mr. Bian Yang, General Manager of ACEG Algerian Branch, paid a call on H.E. Mr. Li Jian, newly appointed Chinese ambassador to Algeria.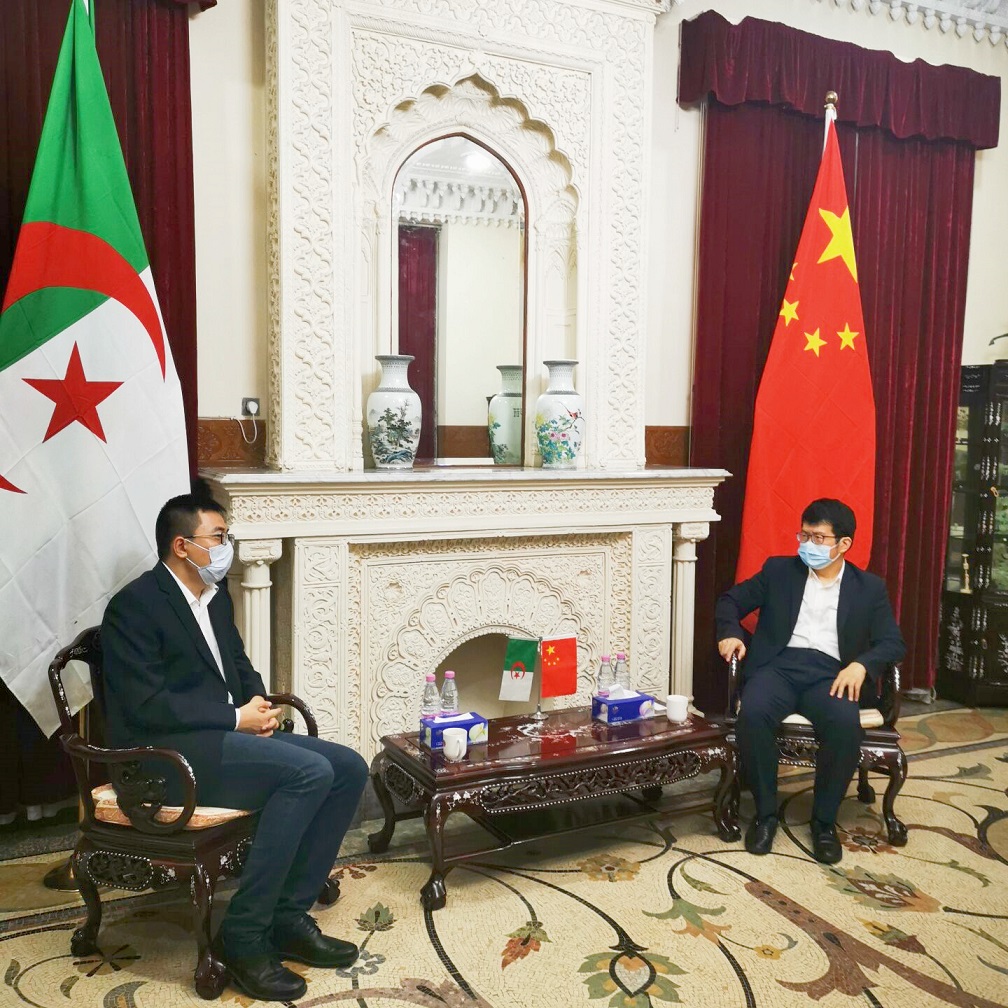 Bian Yang introduced to Ambassador Li the overseas business development history of Anhui Construction Engineering Group. He said that Anhui Construction Engineering Group has developed and deeply committed to the Algerian market over the past 40 years and has built a number of famous landmarks and made positive contributions to the local infrastructures and people's livelihood. In recent years,although the COVID-19 pandemic and the current international political and economic situations make impacts on the international contracting markets, Anhui Construction Engineering Group still sticks to its traditional market in Algeria with resolve, and further plays to its comprehensive advantages and explores and innovates for new breakthroughs and strives to achieve higher-quality and sustainable operations and development in Algerian market.
Ambassador Li spoke highly of the efforts Anhui Construction Engineering Group has made in the Algerian market, he also pointed out that China - Algeria relation is good. The Chinese Embassy will, as always, provide support and assistance to Chinese enterprises in Algeria. Ambassador Li stressed that China and Algeria have longstanding friendship and Chinese enterprises should build on the sound political relations between the two nations and burnish their images and step up to their responsibilities for the well-being of the Algerian people,he wishes ACEG would build more fine projects as they always do and make greater contributions to the local economic development.